Quick Links:
When entering the front door, you peer 65′ into the house, seeing the golf course through an all-glass rear of the house
The main room is nearly 2000 square feet
No support poles, a near 40′ span across the room
The room centers around a wonderful bar
The whole area (including kitchen) starts at 65′ x 37′, tapering to 18′ wide near the front door
Main living room area (with kitchen) is nearly 40′ by 40′
Backed by 40′ of glass looking onto the golf course, this centerpiece has seen everything
Seats 7, stands many more
13′ x 4.5′
Massive 9′ x 4′ oak front door
Imported Italian tile, shoji doors separating the foyer from the upper landing
15′ x 9′
Between the foyer and "Main Living Area" is a sitting area
Large Italian chandelier
Rosewood furniture, piano, wall hangings from the Orient, teapot from Iran
19′ x 18′
Seating for 8, 12 possible
Near unlimited amount of serving items
Huge 18 bulb Italian chandelier
Pass-through window to kitchen
15'x18′, 11′ ceilings
Master (female/male bathrooms, sauna)
Matching curtains and bedspread
Fantastic chandelier (woman's master)
Separate women's and men's bathrooms, including sinks, showers, baths, toilets
21′ x 17′
The hidden room between the two master bathrooms
A good place for a secret drink
Wallpaper has eyes
Includes a cedar sauna to relax in
12′ x 10′
Hidden in the Secret Drinking Room lies the sauna
Electric, cedar
5′ x 4′
More secrets are held in this room than the JFK administration
Pinkest room in existence
Dual walk in closets
Chandeliers
Jetson's intercom
Door to outside patio
Amazing classic Zenith TV with sonic remote (works)
Full bathroom
18′ x 19′, minus a 9′ x 12′ closet
Insane chairs
10′ x 7′ bathroom
Small chandeliers
Multiple bedspreads, blue (shown) and curtain-matching green pattern
Jetson's intercom
Door to outside patio
Full bathroom
18′ x 15′
Well-themed Oriental room
Matching wallpaper, drapes, and bedspread
16′ x 14′
Odds and ends room, great for shooting multiple 'locations' in one location
Epic orange vintage couch
Matching wallpaper and curtains
Very large closet, stubbed for a bathroom
16′ x 14′
Fully shelved study
Fine mahogany, and many leather-bound books
Period-correct Playboys
Italian chandelier
18′ x 15′
4′ wide walkway wraps around opening to foyer and upper living room landing, for downward shots
Plenty of space to shoot interior bedroom shots from outside the rooms
Chandeliers
Handmade staircase/banister, matching woodwork
60′ x 4′
Massive upstairs outdoor patio overlooking the golf course
Outdoor spiral staircase to the backyard
50′ x 30′, semicircular in shape
Three car
Wall of records. Human jukebox- you take the record to the player!
Great for staging gear for shoots
32′ x 28′
Located in Arlington, Texas, on Shady Valley Golf Course
House is currently being painted
22,500 sf lot
Walled garden in the front of the house
11′ wide, 60′ of winding path
Located on the 14th hole fairway of Shady Valley Golf Course
House is currently being painted

What makes the Shag Palace stand out? Not just the shag
From foo dogs to green toilets, there's something interesting everywhere you look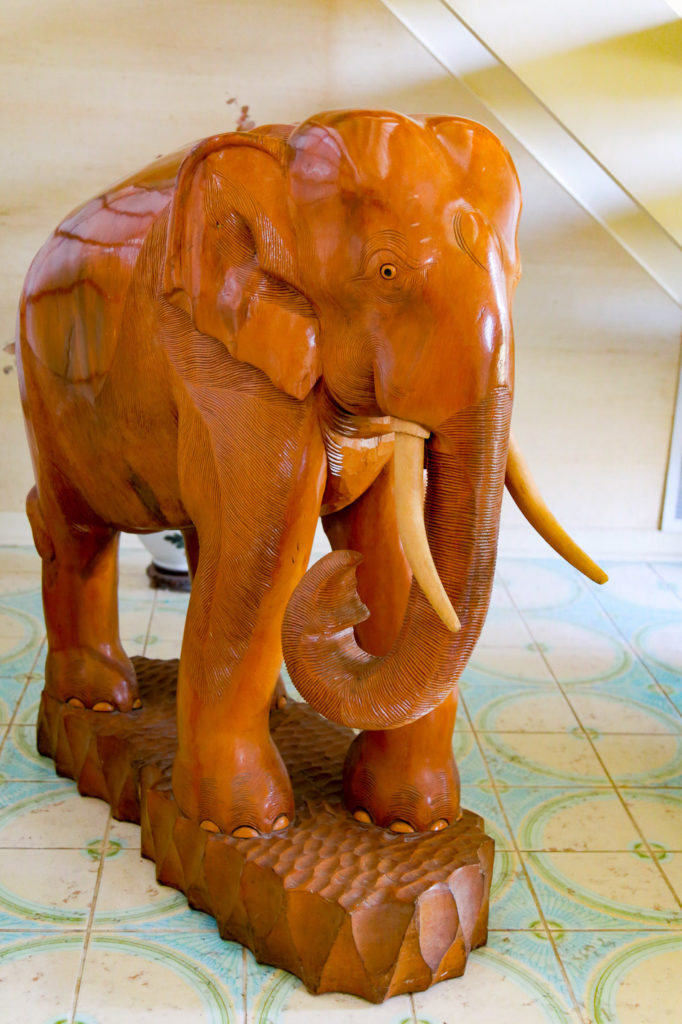 Elephants everywhere, this one is 4′ tall
Foo dogs from the orient
Buddhas everywhere

Collapsable mixer. With all attachments naturally
Jetson's intercom system throughout the house
A green wall-mounted toilet, surrounded by foil peacock wallpaper? Sure.
So many wall papers and coverings
Nearly 5000 square feet of driveway
Great spot for all production vehicles- trailers, RVs, box trucks, etc.
Can park two rows of cars in front driveway, three to four wide near garages
4′ wide front door, with ramp, no stairs
House located on a very quiet cul-de-sac, with another 120′ of street parking
32 square feet of counter space
14′ x 7′ (including tub)
Room attaches to the Secret Drinking Room, another 12′ x 10′ (including sauna)
Another large bathroom with plentiful counter space upstairs as well